Caportigia Boutique Hotel
Located in the central Umbertina area, a few steps from the island of Ortigia, the Caportigia Boutique Hotel grants its guests the opportunity to easily reach all the attractions of Syracuse, even on foot. Shops, restaurants, churches, museums and many other places of interest located in the area around our structure.

I servizi e le attività che proponiamo, uniti al calore e alla professionalità del nostro Staff, renderanno indimenticabili i giorni che trascorrerete presso il Caportigia Boutique Hotel.
All the services available in our Hotel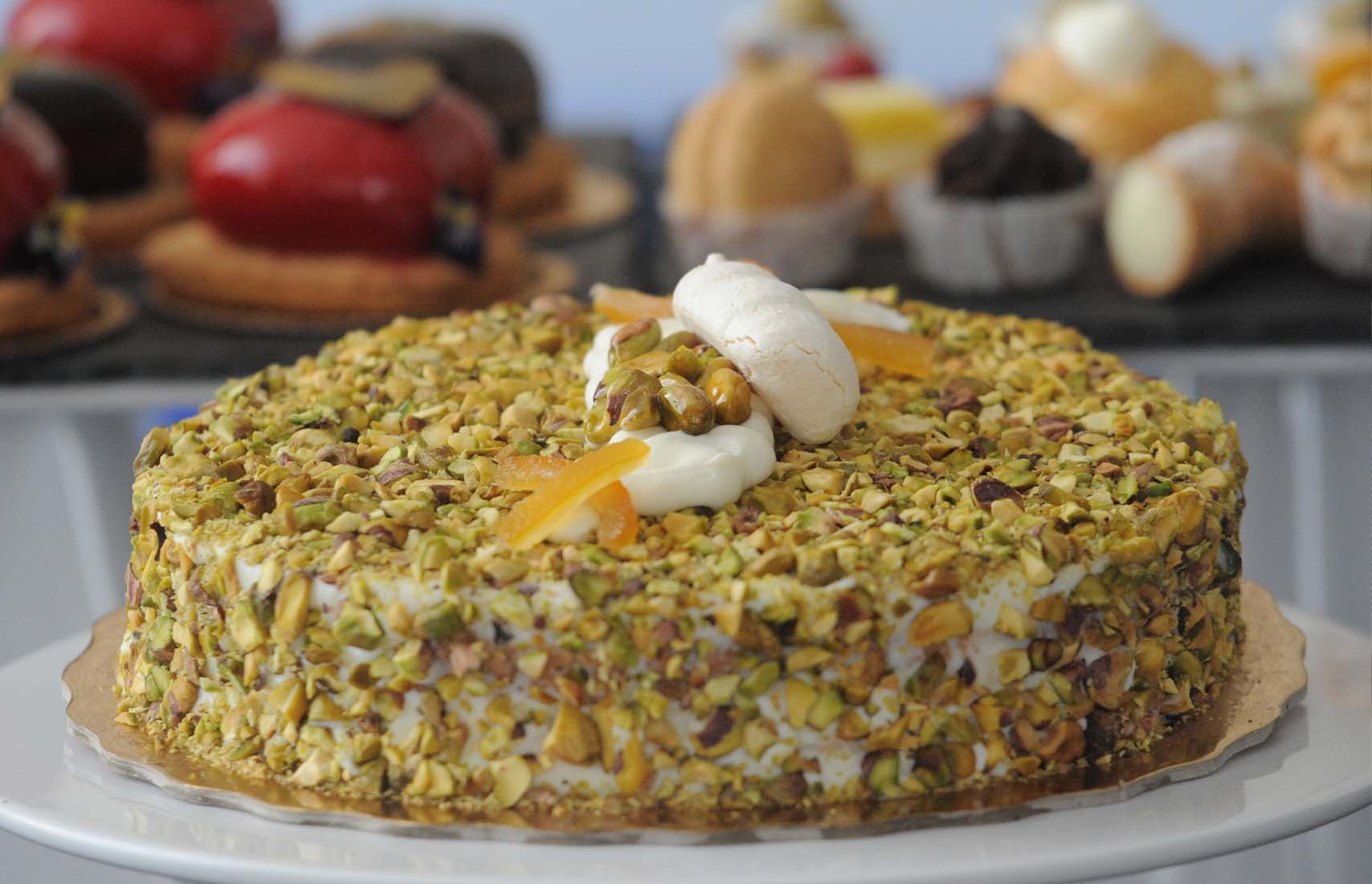 The Breakfast of the Caportigia
Waking up at the Caportigia Boutique Hotel means getting ready to experience one of the most pleasant moments of the day, Breakfast, a pleasure that must be lived without haste and with all the senses. Our pastry chef Daniele Aleo, accompanied by a welcoming and attentive staff, every day offers a symphony of colors, scents and flavors that are engaging and regenerating.

A rich assortment of products to be enjoyed in the breakfast room or in the privacy of your own room.

Breakfast is served every day from 7:30 to 10:00
Al Tiranno, la Sicilia e le sue eccellenze, sono l'ingrediente primario dei nostri piatti.

Take a seat at one of our tables, let yourself be tempted by the different proposals on the menu and we will lead you, dish after dish, to discover something new.

Vivrai un'esperienza inattesa in un ambiente davvero speciale, con un servizio attento e sempre discreto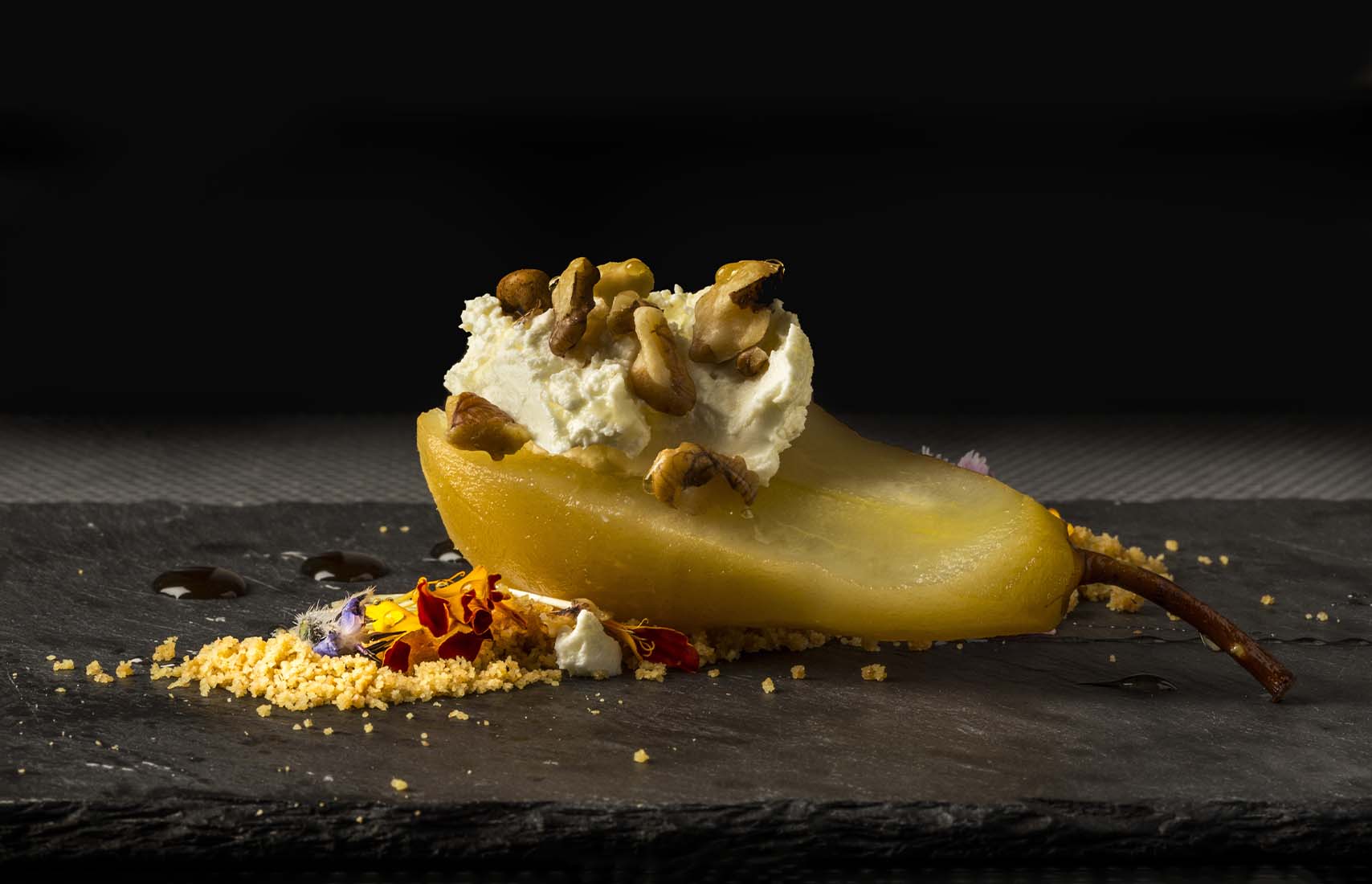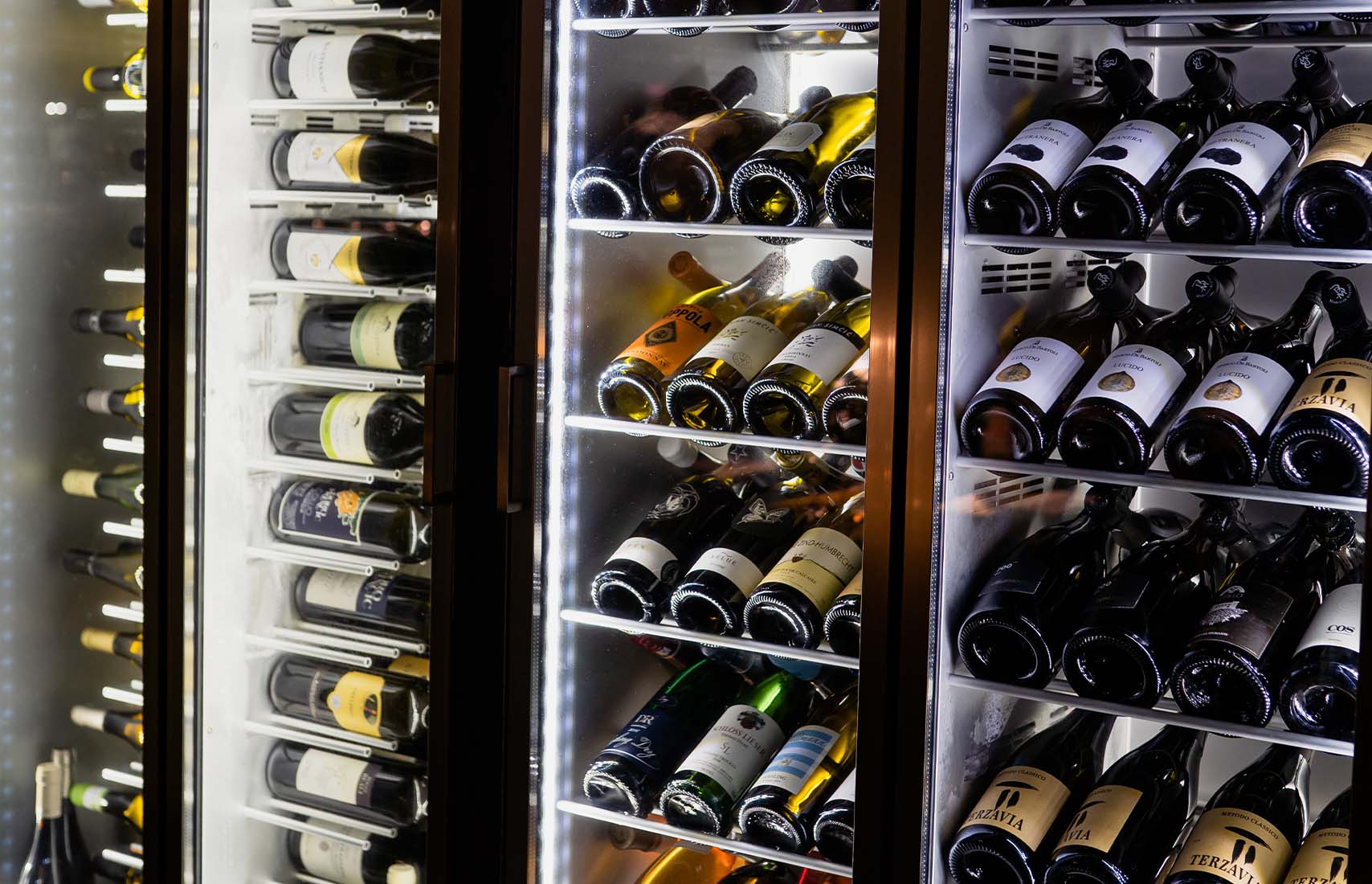 In the center of Syracuse, located in an ancient residence in front of the Syracusan forum, Caportigia looks like a little gem, the only true boutique hotel in the city. Elegant and functional, the concept of our 5-star Syracuse hotel recognizes the value of beauty and knows that true luxury does not reside in objects, but in the emotions and experiences to offer to its guests every day.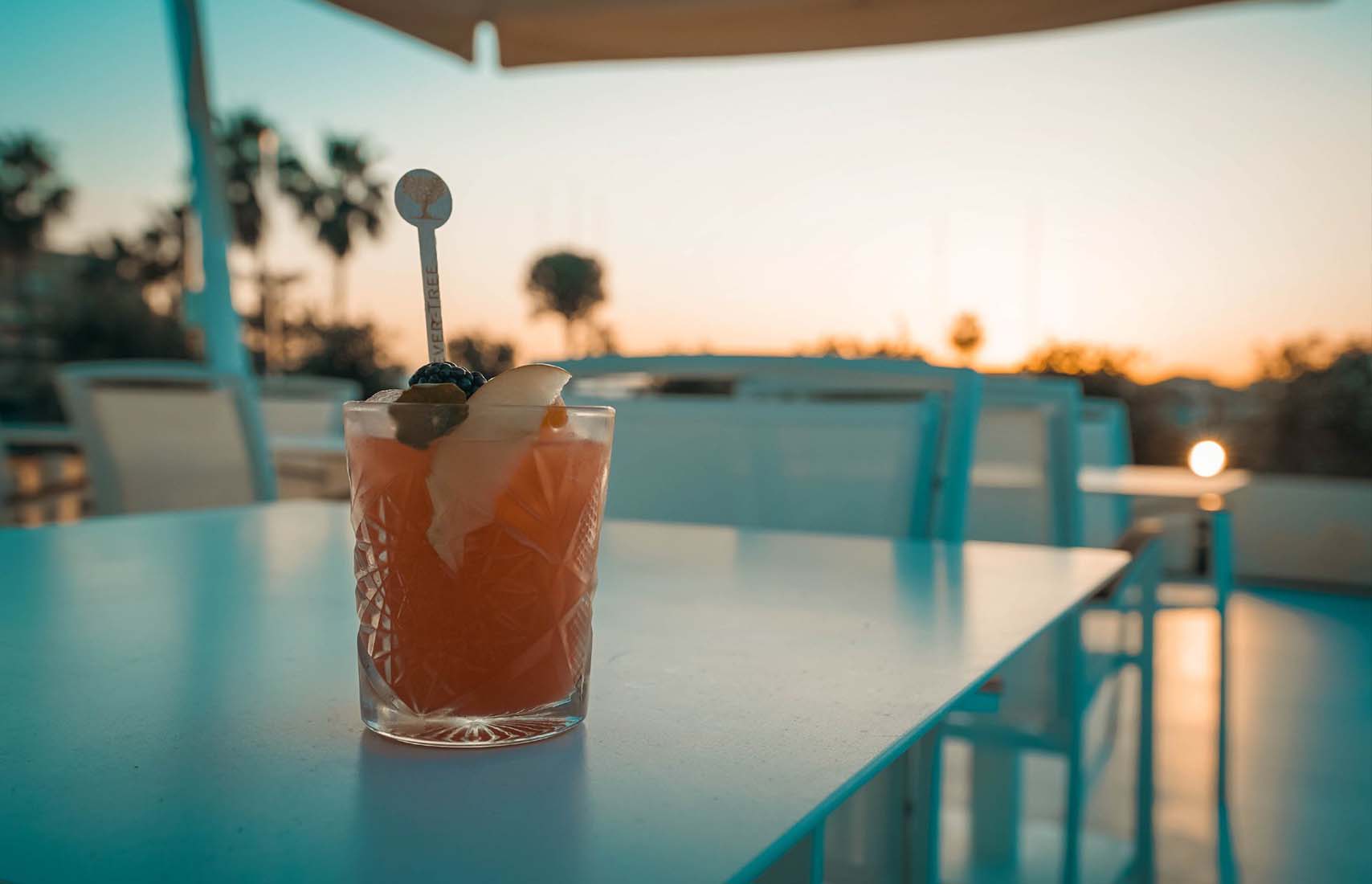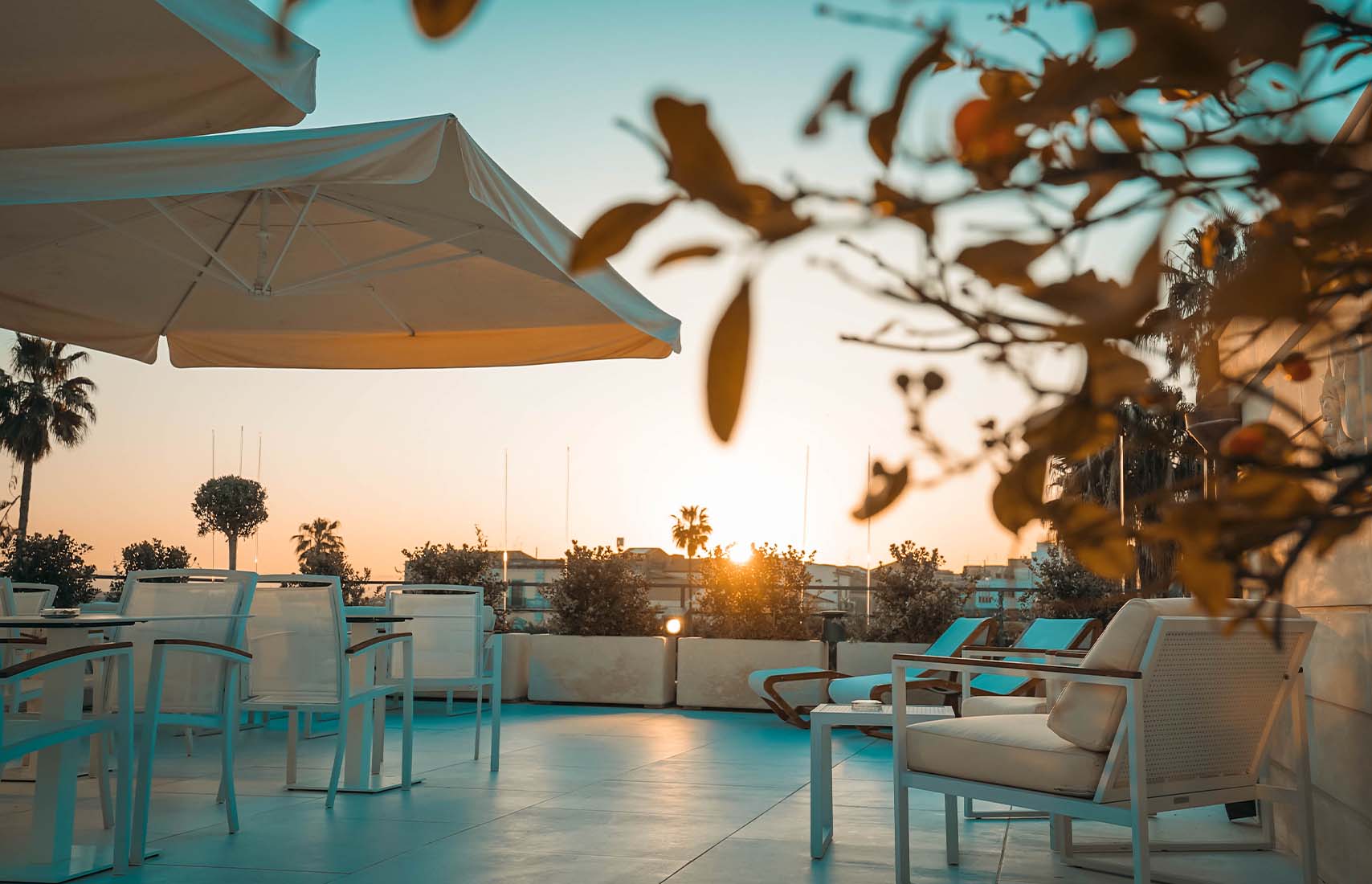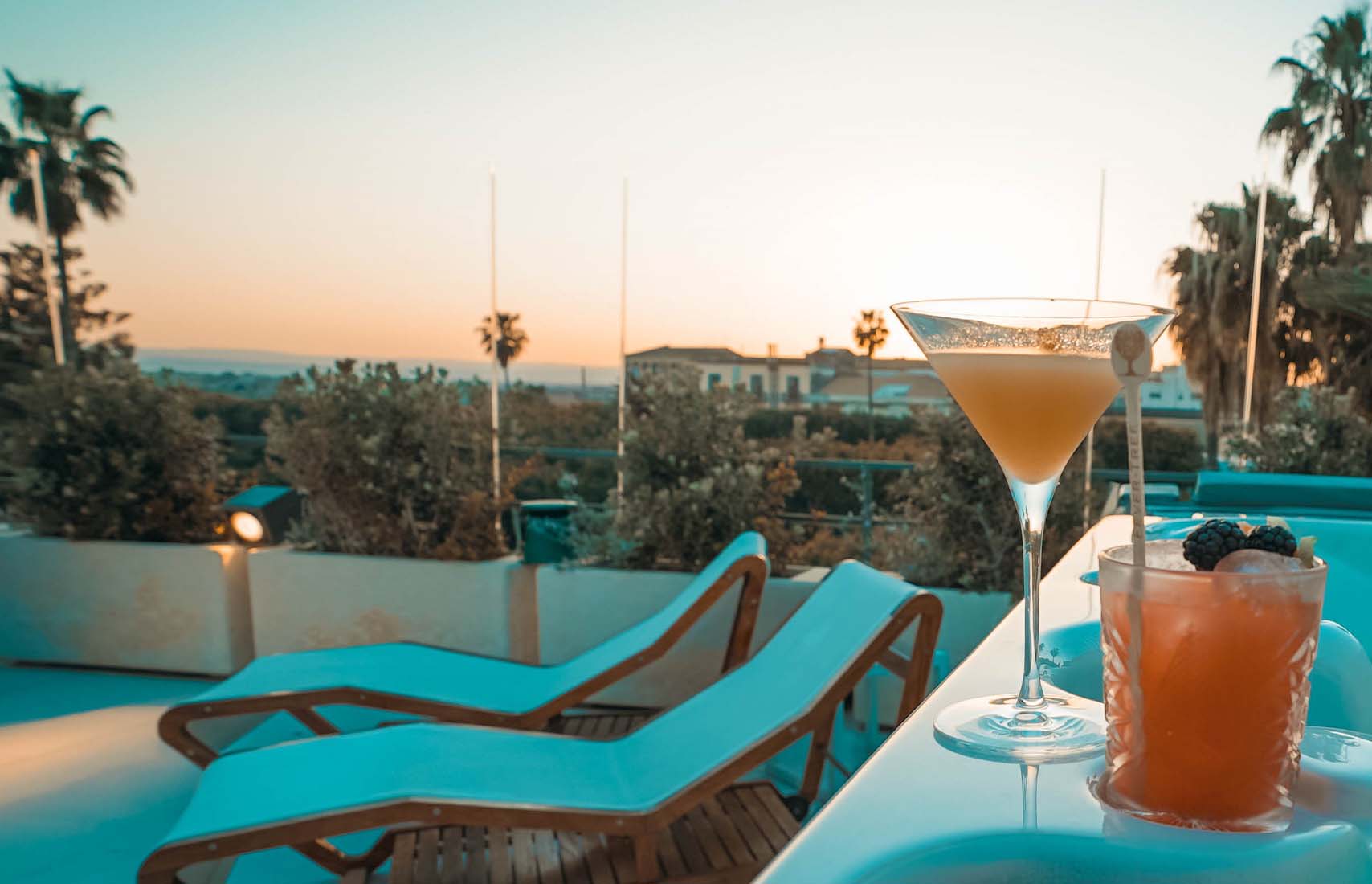 Treat yourself to a sparkling wine or a delicious cocktail. Enjoy an aperitif before dinner or a romantic after dinner.

La location è unica: la terrazza del Caportigia Boutique Hotel propone uno straordinario panorama a 360° sull'intera città con l'isola di Ortigia all'orizzonte.

Book your event and much more in one of the most exclusive locations in Syracuse.
Lasciati trasportare da quest'esperienza che saprà coinvolgere tutti i sensi, grazie alla nostra jacuzzi.

Surrounding the terrace with a view of Syracuse to let yourself be lulled by absolute relaxation. Our goal is your well-being: you will return from your holidays with the energy of the wind and the power of the sea ...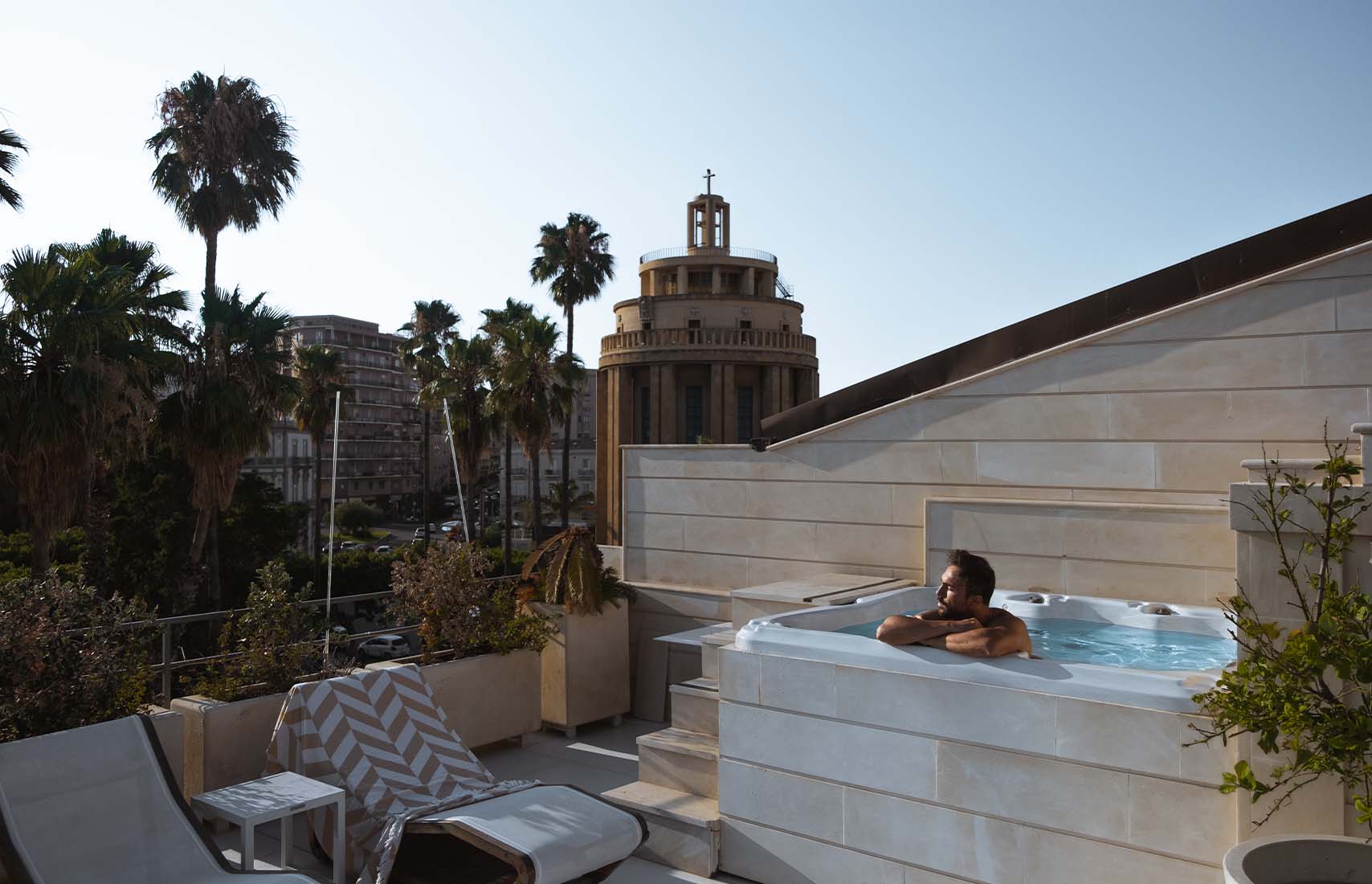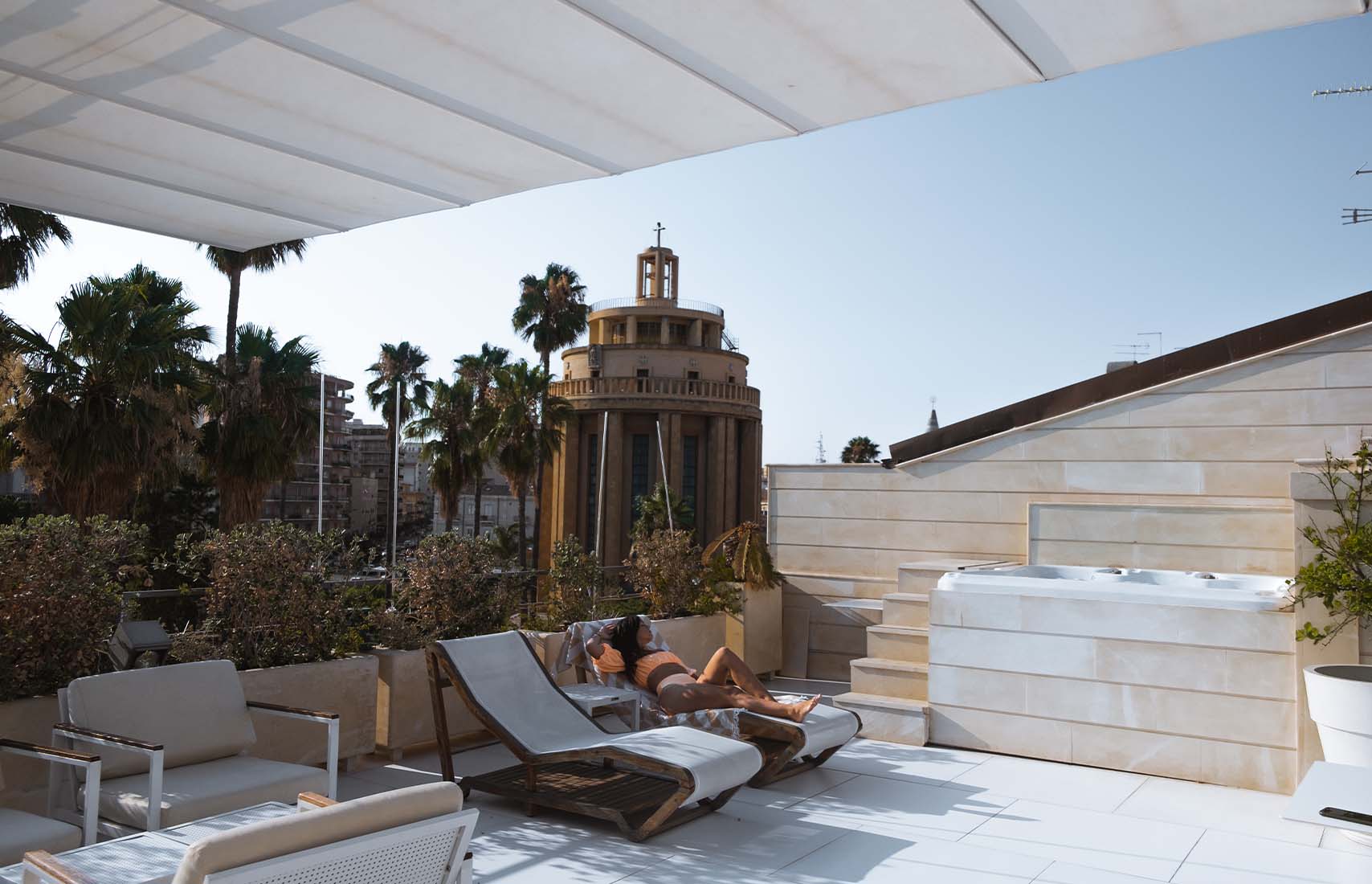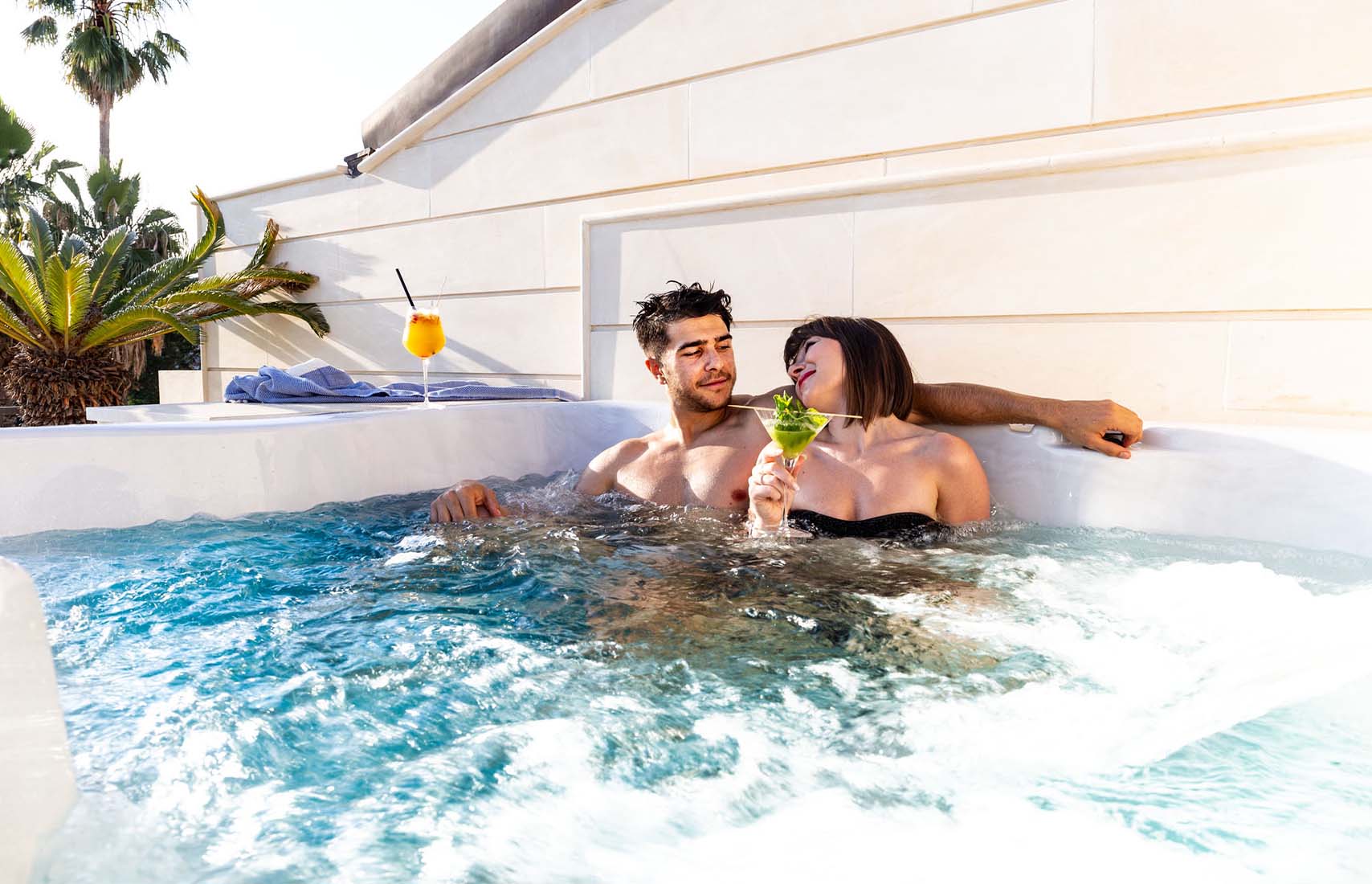 Il nostro Hotel offre un servizio transfer da e per le principali località siciliane e un servizio transfer da e per l'aeroporto Fontana Rossa di Catania. Il servizio è attivo tutti i giorni h24 e può essere prenotato contattandoci prima dell'arrivo o durante il soggiorno presso la nostra struttura. Lo Staff della reception sarà a vostra disposizione tutti i giorni per fornire tutte le informazioni necessarie.
The Caportigia Boutique Hotel grants the opportunity to rent a car directly when booking the room. Our Staff is always available to organize this service in a personalized way, according to the specific needs of the Guests.
Car Valet Service or Free Parking
The Caportigia Boutique Hotel offers its guests the "Car Valet Service", thanks to which you can entrust your car to our staff to avoid having to take care of the parking in person. At check-in your car will be addressed and kept in our partner garage. You can request the return of the car at any time, upon notice of at least 30 minutes; this is a paid service. Alternatively, you can park on the street for free on the white lines in the area around the hotel.
The bicycle is the most comfortable and pleasant way to get around the streets of the historic center of Syracuse. Get lost in the alleys of Ortigia, and then emerge in a glimpse with a breathtaking view, creating paths that will excite you, and stop for a drink or take a granita in front of the sea.
Neapolis is just a few rides from the hotel. Walking along the very central Corso Gelone, you arrive in a few minutes at the entrance to the archaeological park, where you can visit the Greek Theater, the Roman Amphitheater, the Ear of Dionysus, or even the adjacent Paolo Orsi museum.
Altrimenti potete affacciarvi dalla "Pillirina" per poi proseguire direzione Plemmirio, area marina protetta, o verso le spiagge.
Per chi volesse invece ammirare la costa della città con il vulcano Etna sullo sfondo, bastano pochi minuti dall'hotel per arrivare alla pista ciclabile della città.

Soggiorno tra il 23 ed il 25 dicembre + un pasto (a scelta tra cenone o pranzo)
Read more
Caportigia Boutique Hotel
To quickly contact Caportigia or to request more information, you can send any requests to the email addresses indicated or use the appropriate form. We will reply to you within a very short time. Our staff, in addition to the Italian mother tongue, speaks English, French and Spanish fluently.