Il castello Maniace è uno dei più importanti monumenti del periodo svevo a Siracusa e uno tra i più noti castelli federiciani.
La punta più estrema di Ortigia è capeggiata dal Castello svevo, più conosciuto come Maniace Castle. La fortezza siracusana nome fa riferimento al condottiero arabo Giorgio Maniace del 1038 d.c che conquista il castello e ne fa la sua fortezza. In testimonianza del suo passaggio lascia due arieti bronzei che successivamente furono posti proprio all'entrata del castello Siracusa.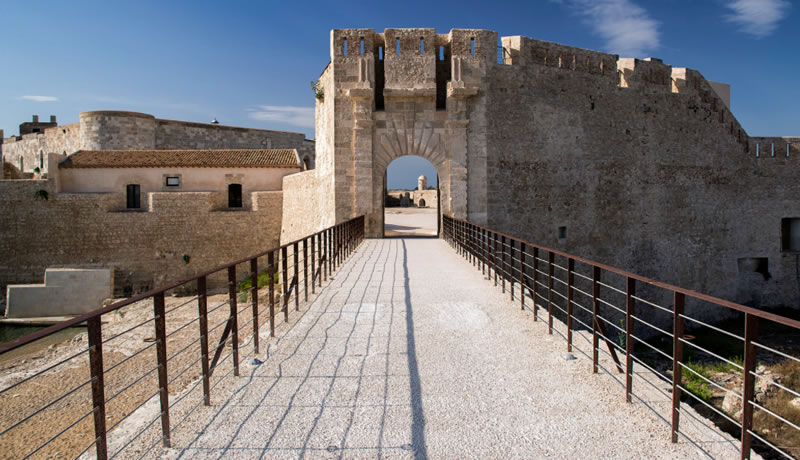 In a hypothetical full turn of what to see in Syracuse il passaggio al castello di maniace è obbligatoria. Se avete seguito il nostro tour di un giorno fino alla Arethusa fountain, di cui abbiamo ne abbiamo raccontato anche il mito, è inevitabile imbattersi in questa immensa struttura di ben 51 metri per lato con quattro torri cilindriche. L'ingresso presenta un argo ad ogiva, tipico dell'epoca sveva, con ai lati delle mensole dove si trovavano i due arieti di Maniace. Al giorno d'oggi non si trovano più al loro posto di guardia in quanto uno è stato distrutto e l'altro conservato al museo archeologico di Palermo.
The castle of Syracuse è stato costruito per volere di Federico II che lo considerava la punta di diamante del grande reticolato di castelli siciliani. Il Marieth, come lo chiamavano in quell'epoca, ha vissuto tanti momenti di gloria. Qui Federico firmò per la costruzione dell'Università di Napoli, nel 1288 ospitò la famiglia Aragona e vide salire al trono Pietro II d'Aragona.
Purtroppo per chi vuole visitare Siracusa oggi non si troverà di fronte all'incantevole castello che doveva essere. Il tempo, le varie dominazioni e specialmente i due terremoti hanno distrutto l'assetto originale e fu ristrutturato per come lo vediamo oggi.
A differenza dei manieri dei dintorni, il castello di Maniace doveva essere il segno della presenza dell'imperatore e del suo potere, ecco perché ha un assetto molto più residenziale degli altri. Esso rappresenta la pietra di confine del regnum di Federico, in collegamento navale con la terrasanta e Gerusalemme.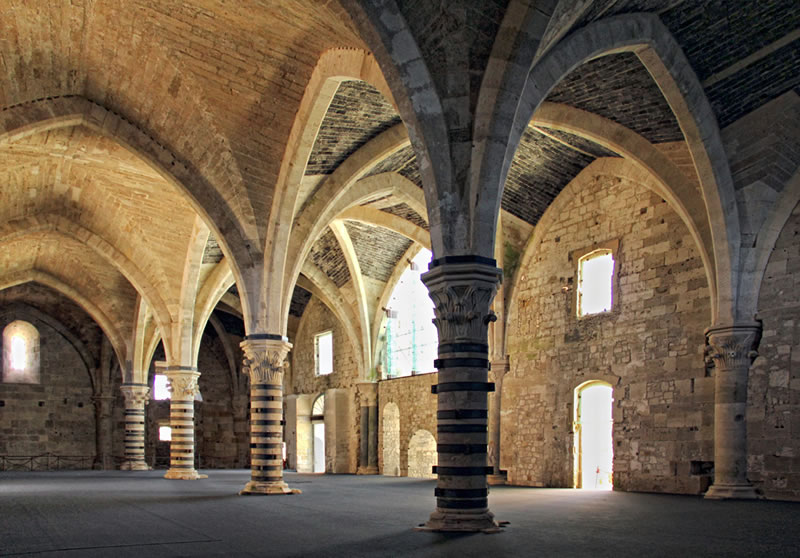 To access the maniace, you pass through a stone bridge, the same one that the guests of the hotel had to cross Environmental G8 nell'aprile 2009 e dell'Ortigia Festival.